Dewalt Cordless Circular Saws
Dewalt DCS391N has a Great Design, Is Easy to Handle and Comes With Solid Customer Support. This Dewalt Circular Saws also features 5500 RPM of no-load speed and has a blade bore of 16 mm.
Dewalt Circular Saws has a Great Design, Is Easy to Handle and Comes With Solid Customer Support. The blades can be changed with ease, enabling users to handle thicker materials or to create specific cuts for building.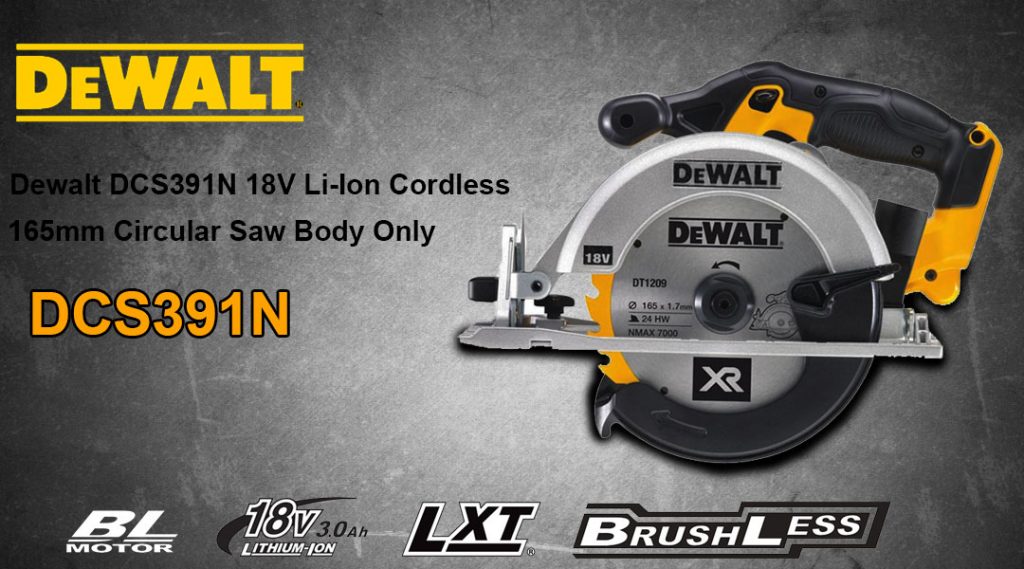 Ergonomic handle set with rubber over-mold provides optimum comfort to the user
Spindle lock for quick and easy blade change
Ultra-thin kerf 165 mm, 24 teeth carbide-tipped blade allows for efficient run time and fast, smooth cut finishes
Lock-off switch and electronic motor brake for additional control and work safety
Dewalt Cordless Planer
The DCP580N cordless planer features a brushless DeWalt XR engine to eliminate waste energy and enhance the tool's runtime. It has a DeWalt XR brushless motor which eliminates wasted energy, maximizing the runtime and life of the tool.
The DeWalt Planers is the first brushless, cordless 18v planer. It is a small and well-balanced tool with twin 82 mm removable blades for both horizontal and vertical planing.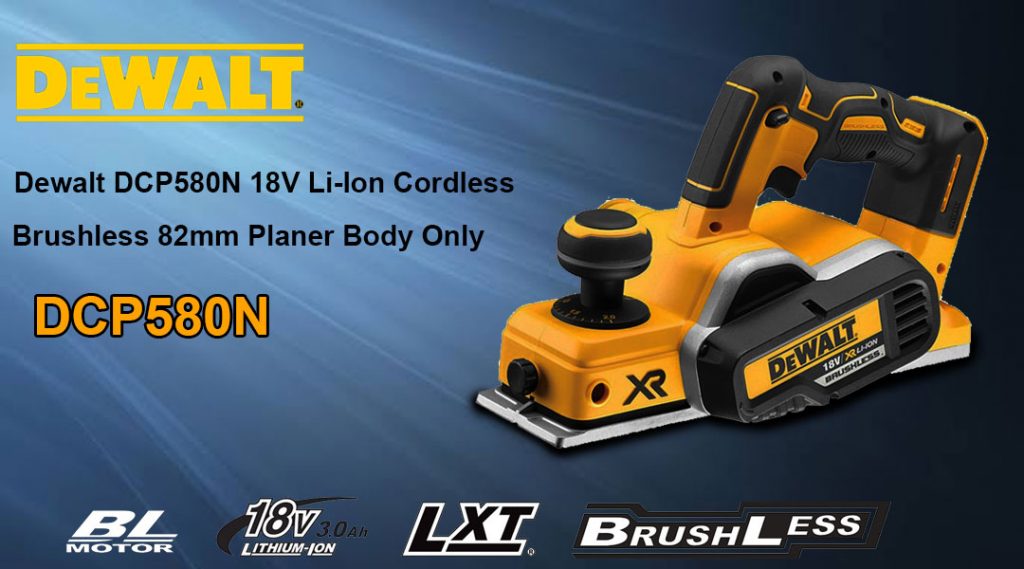 Onboard blade storage and Torx key – for quick and easy blade changes.
2.0mm Depth of Cut – For large material removal.
O.1mm increment depth adjustment – For fine adjustment.
Front and rear shoe milled in situ – For increased accuracy.
DeWalt Cordless Router Trimmer
DeWalt DCW604NT-XJ 18V Li-ion Cordless Brushless Router Trimmer Body. Variable speed control (16,000-27,000rpm) lets you match the speed to the cutter diameter and the material. The compact, lightweight design increases ease of use and user comfort.
Dewalt Routers has a helical channel around its motors. The fixed gives precise height adjustment making it a very practical tool for trimming.
The adjustment ring enables controlled bit depth changes.
The large, low-pressure spindle lock button allows for comfortable, single wrench bit changes.
Multiple shaft-lock detents enable quick and simple bit changes.
The DCW604 has a variable speed control.
These all power tools of the company Dewalt are very useful for working wood and other work. To buy any Dewalt power tool, please visit our Toptopdeal website.