The Makita Cut of Saw is designed for the use of special dry carbide saw blades for the cutting of mild steel and stainless steel with practically no shine, no burring and no heat discoloring. Saw comes with a fixed angle head but adjustable fence/clip stop to allow 0-45 degrees to be cut.
This Makita DLW140Z 36V LXT cordless brushless 355mm cut off saw body has a powerful brushless. This DLW140Z has tool-less wheel change and tool-less guide plate adjustment. It has an overload indicator with 4 LED bars that allows you to see the load and adjust the pressure you are applying for optimal cutting performance.
Specification:
Voltage: 36V (18V x 2)
Bore Diameter: 25.4mm
Max Wheel Thickness: 3.0mm
Noise sound pressure: 103dB(A)
Noise sound power: 115dB(A)
Noise K factor: 3dB(A)
Max Wheel Diameter: 355mm
Easy-to-use features include a quick-release aim for safe material retention and quick-repeat cut-offs, a socket wrench on the base for simple blade adjustments, and a razor tray for easy waste disposal and a cleaner work environment.
Lock-off button for user convenience
Quick-release support fence adjusts 0-45° for miter cutting.
Shaft lock for easy blade changes with just one wrench
Powerful 1,750W motor for the most demanding applications
4x faster cutting in light pipe, angle iron, tubing, conduit and channel than abrasive cut-off saws
Key Features:
Power-15 AMP engine provides 1,700 RPM for the most demanding applications.
Comfort-D-shape handles for quick grip with 2 finger trigger and lock-off button.
Performance-4X faster cutting in light steel, angle iron, tubing, valve and channel than abrasive cutting saws.
Convenience-The tool-less guide plate adjusts 0-45 ° for quick and easy miter cutting.
Run Long Time- It features tool-less wheel change and tool-less guide plate replacement alongside its fully brushless motor which ensures long life and maximum power.
Soft start: The electric break conserves battery power and decreases the likelihood of injury caused by a spinning bit and soft start ensures smooth start-ups and longer gear life.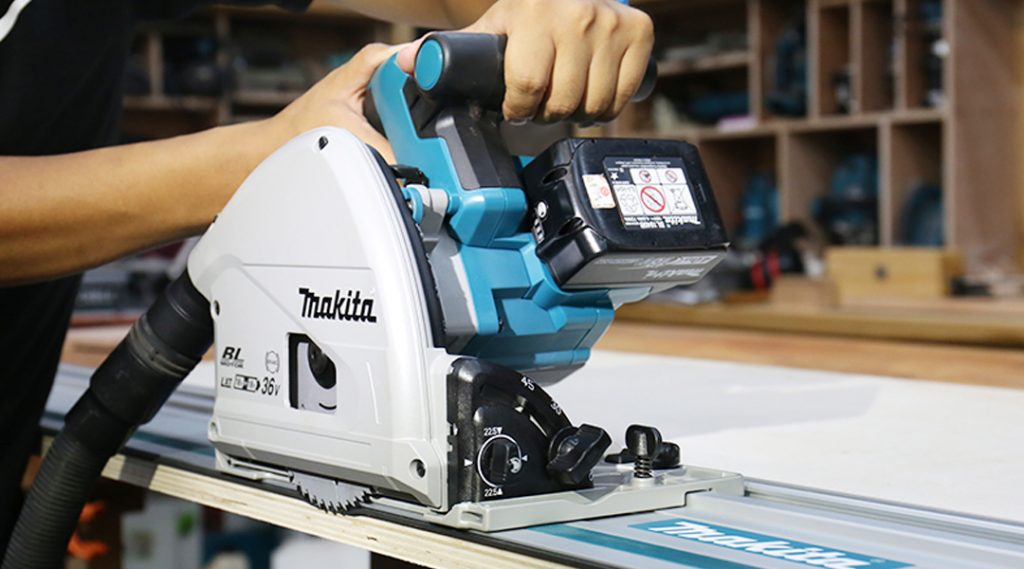 Makita saw cut is available at our popular Toptopdeal shop. Makita's Cut of Saw provides strength and ease-of-use features for a range of industrial cutting applications. It's suitable for pipe cutting, angle iron, vent cutting, and more. It has a load status indicator for maximum safety: As the load on the motor increases, the number of illuminated LEDs increases.