Makita circular saws to deliver precision with each cut. They allow cross-cutting, ripping, bevelling and plunge cutting, in addition to cutting materials ranging from paneling to timber frames to cement. You will be able to clean the unit quickly with a removable dust nozzle, so you can avoid clogging.
Makita HS301D is one of the first new 10.8V platform models. The newly developed battery ensures safe contact between the battery and the device. Makita has released its latest 10.8v CXT ' Slide ' range, including this amazing Circular Saw – the HS301D including the soft grip and battery safety circuit ergonomically designed handle. It has an easy to trace cutting line due to the blower function which blows sawdust away from cutting line.
Features and Benefits:
Blower function – blows sawdust off the line cut
High power – cutting efficiency higher than HS300D
Depth of cut adjustable up to 25.5mm
Base plate bevels up to 45° for angled cuts
Dust extraction port on top of the machine
Spindle lock and hex key onboard for easy blade changes
We think it's ideal for anyone involved in lightweight construction when making quick, accurate cuts is essential, but you don't need a heavier weight, higher capacity circular saw in your kit. For example, kitchen utensils, stand erectors, or when you have to cut down boards, such as when repairing a window.
It's also the perfect circular saw for anyone who's already invested in Makita's 10.8v lithium-ion battery range to consider, particularly since you can change the depth of the cut along with the ability to bend the footplate.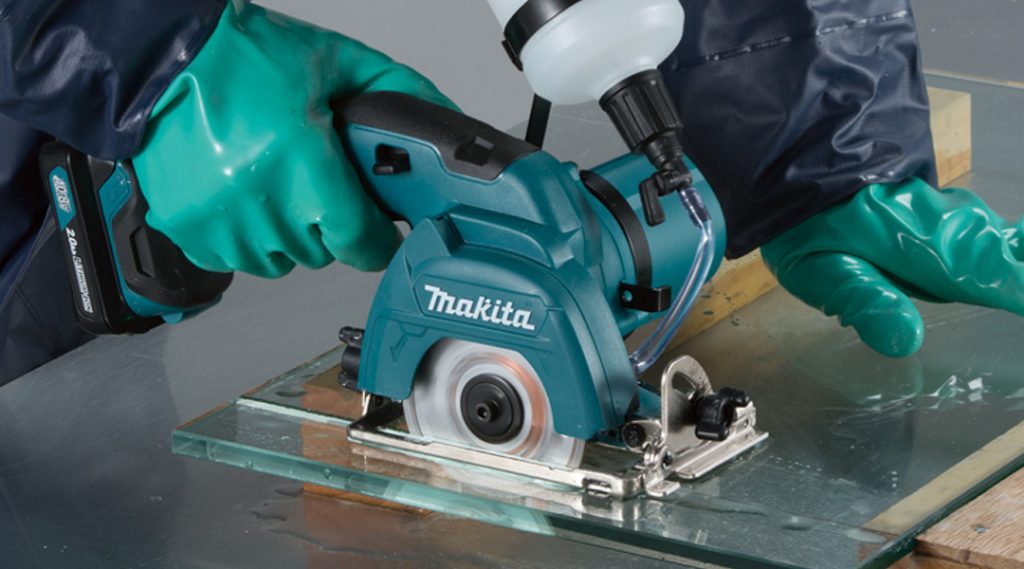 To buy this tiny circular saw- Makita HS301D, please visit our Toptopdeal online store.