The SDS Max rotary hammer gives you the ability to quickly bore into concrete and masonry or drill into wood. The rotary hammer uses SDS bit retention during hammering for easy bit changes and a secure hold.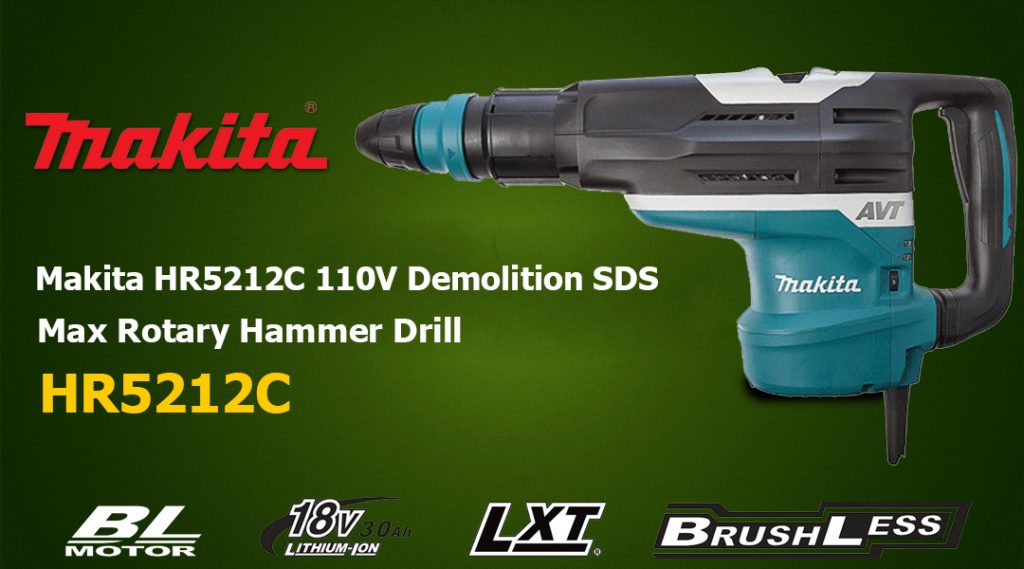 Makita HR5212C has a powerful 1,510 W motor delivering 20 J of impact energy. SDS Max rotary hammer drill with exceptionally low levels of vibration for a unit of this size and weight. Supplied with the Makita AVT system. For a device of this size and weight, SDS Max rotary hammer drill with exceptionally low vibration rates. Supplied with the AVT system.
The balancer is moving in the opposite direction, serving as a perfectly timed counterbalance. There is a one-touch sliding jack for a fast bit turn, and a torque limiter prevents the user from "snagging" in rotating mode, plus a simple phase change lever at the end.
Features and benefits:
Torque limiter
Constant speed control
Variable speed control dial.
LED service and power warning lights.
Rotary Hammer and Hammer Only.
Ergonomic soft grip
Impacts per minute 1100 – 2250 ipm
How to Use an SDS Max Rotary Hammer Drill
SDS Max rotary hammers, you may need to push back the chuck towards the rear of the tool, and hold it while inserting the drill bit. Give the drill bit a twist, and a spring-loaded retainer will lock the bit in place.
Some rotary hammers also come with rotatable chucks that lock at the current angle when the tool is in use. If you are using a chisel on your rotary hammer, this lets you set the chisel at the proper angle before you start chiseling.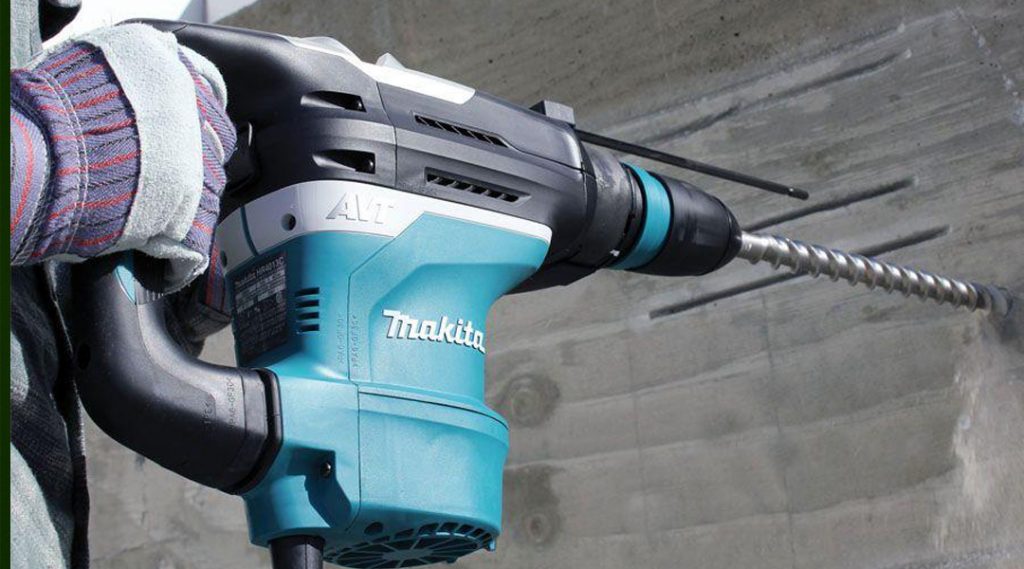 Point the tip of the drill bit to the target area, and take a second to find your footing. For drilling holes into concrete, it often helps to set the tool to "drill only" mode to make a pilot hole. Then once the bit is nicely settled into a pilot hole, you can switch to "hammer and drill" to drill the rest of the way.
Toptopdeal is an online power tools store. Where you can get the best quality power tools.