Woodworking jointers and planers are used to mill wood so they can be used to build furniture and other projects to correct dimensions.
Makita Cordless Planer
Makita Planers is a Powerful Cordless Planer. There is Only a Lock-on Button in this Body that Gives the User Option to Operate Continuously. It has Left and Right Use Due to the Buttons on Either Side of the Handle.
Makita DKP181Z 18V LXT Brushless 82 mm Planer. The DKP181Z delivers heavy-duty cutting performance with a high powered Brushless Motor, allowing a massive 3mm max. Cutting depth. Coupled with Automatic Torque Drive Technology, the planer automatically adjusts speed & torque depending on the load conditions for optimal cutting.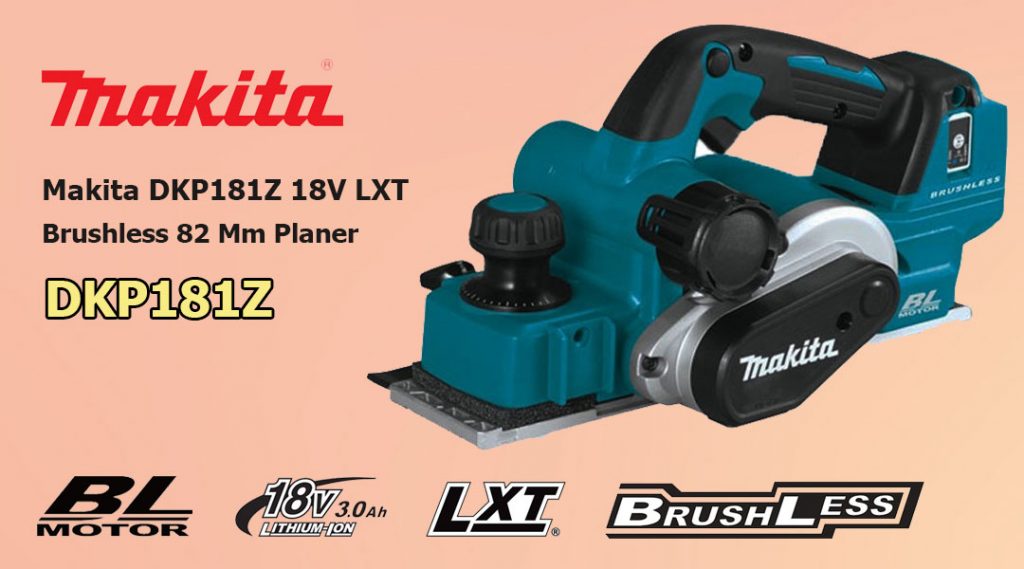 Weight (with battery) : 3.6kg
Voltage : 18V
Noise: 84db(A)
Shiplapping / rebate: 25mm
Planning depth: 3mm
Overall Length : 366mm
Planing Width – 3-1/4″ (82 mm)
DeWalt Cordless PLaner
The DeWalt Planers is the first brushless, cordless 18v planer. It is a small and well-balanced tool with twin 82 mm removable blades for both horizontal and vertical planing.
The DCP580N cordless planer features a brushless DeWalt XR engine to eliminate waste energy and enhance the tool's runtime. It has a DeWalt XR brushless motor which eliminates wasted energy, maximizing the runtime and life of the tool.
Battery chemistry – XR Li-Ion
Voltage – 18 V
No Load Speed – 15,000 rpm
Maximum Depth of Cut – 2.0 mm
Rebating Depth – 9.0 mm
Planer Width – 82 mm
Shoe Length – 295 mm
Bosch Cordless PLaner
Bosch Planers is a Brushless, Cordless Planer. It Eliminates Wasted Energy, Maximizing the Runtime and Life of the Tool. It has High Surface Quality due to Ultra-sharp and Durable technology Reversible Blades.
Bosch GHO18 V-LI 18V 82mm Cordless Planer is Perfect for trimming or beveling door and window edges, rabbeting for joinery, trimming protruding window jambs or scribing workpieces to fit irregular surfaces.
Voltage: 18v
No-load speed: 14,000 rpm
Cutting depth: 0 – 1.6 mm
Rebating depth: 0 – 8 mm
Planing width, max.: 82 mm
Weight incl. battery (4Ah): 2.6 kg
If you want to buy a Planer for any kind of woodworking and other jobs. The above-mentioned planners are in different brands. You can buy Cordless Planers from our Toptopdeal website.