Wet & Dry Vacuum and Dry vacuum cleaner are similar to the basic canister cleaner. The vacuum cleaner is relatively inexpensive and can be a great addition for those emergency situations where you need to vacuum water or liquid up.
Makita DVC750LZ 18V LXT brushless l-class vacuum cleaner is a cordless portable vacuum for both dry, wet places. Powered by a brushless maintenance-free motor and compatible with the Makita 18v LXT batteries. Fitted with a foldable handle, flexible hose – with on-tool storage. The compact size means it's highly portable and convenient.
Features:
Blower function
Equipped with HEPA filter
Foldable handle
Flexible hose with on-tool storage
Extremely low noise
Range of accessories available
Brushless motor
Safer than corded vacuums.
Electricity introduces its own set of safety issues as well. When you use a cordless vacuum many of the safety problems are eliminated. It is not as invasive as a corded vacuum, so you can get in and out with as little disruption as possible.
Agility to go where there can be no other vacuums.
Battery-powered vacuums are flexible and fast, making them extremely agile. You can take it into places where corded vacuums can't reach or are inconvenient to use.
Convenience for quick clean-ups in high traffic spaces.
When you have a quick clean up, pulling out a corded vacuum and finding an outlet to plug in can be terribly inconvenient – especially in high traffic areas. A cordless vacuum lets you address the issue quickly and efficiently without any fuss or disruption of the traffic flow.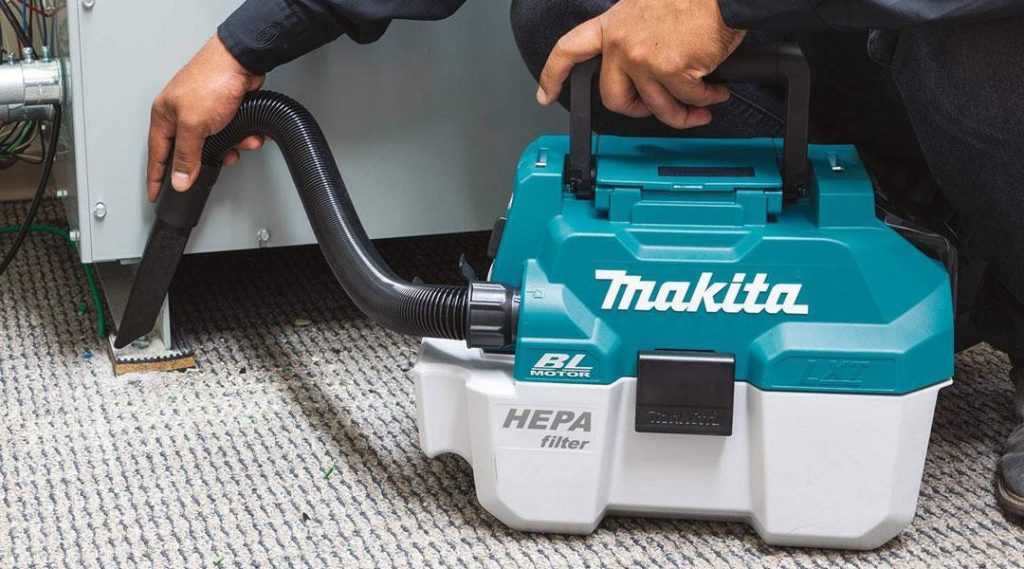 Quiet technology makes it great for cleaning populated areas.
Cordless vacuum cleaner technology makes them super quiet, so you can do what you need to do, and your customers will barely notice.
Cordless vacuum cleaner's job is to gather all the pet hair sticking to rugs and tumbling along on hardwood floors. Vacuums are great for lifting small quantities of fine dust from the bottom of your carpet through a small diameter hose.
We hope after reading the Amazing benefits of Vacuum cleaner, you want to buy it. Toptopdeal is our online store of power tools, from where you can get cordless vacuums of Makita brands.