Makita DLX4051PM1 is a four-piece combi kit. This comprehensive collection of quality tools from Makita includes everything you need for professional or DIY work. Included in the kit is a range of 18V LXT tools: Jigsaw, combi drill, angle grinder, and a torch. Three 4.0Ah Lithium-Ion batteries are included so you never run out of power. This Makita kit includes the following tools:
The Makita DJV180Z is a compact and lightweight Jigsaw powered by Makita lithium-ion batteries. The lightweight and compact Jigsaw has a soft start and is double insulated. It offers smooth and powerful cutting at the high rotational speed at 2,600 pm.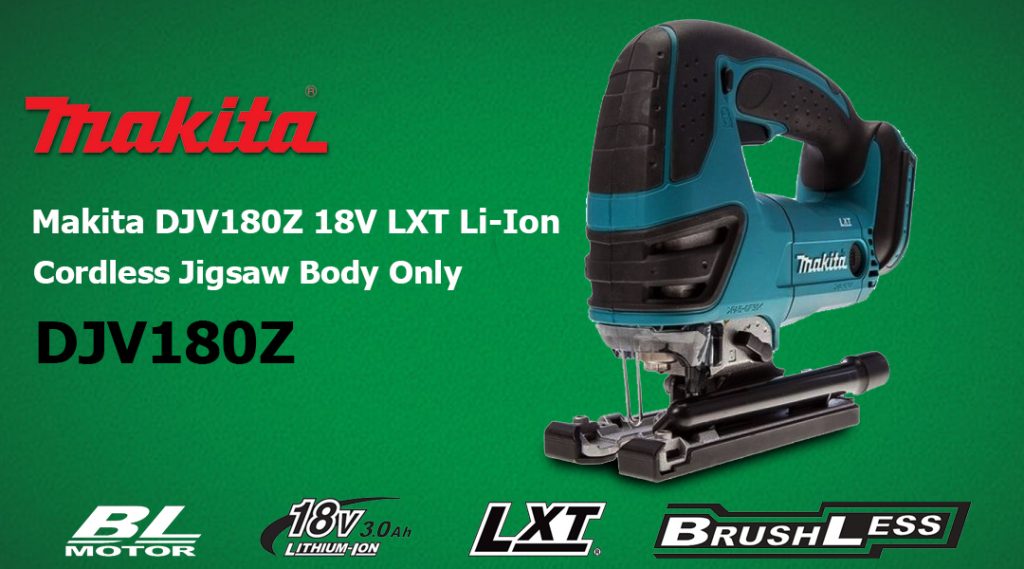 The Makita DGA452Z gives cordless convenience for grinding & cutting applications. With a small circumference motor housing with soft grip covering and a side handle for enhanced comfort and control it is easy to use.
The Makita LXT600 is a tough and durable tool bag ideal for safe storage and transportation of your power tools. It provides you with a great way to get your tools to and from the job. The Makita tool bag is designed to store up to 6 power tools with their accessories.
The Makita DC18RD twin 18v Li-ion charger charges 2 batteries. They also use less energy because recharging batteries with a battery charger are more energy-efficient than the cost and energy of making new batteries.
Makita 18V Cordless 18 Volt Torch DML185Z Light Bare Tool Skin Only. The 12-position aluminum pivoting head provides added versatility, with a durable design engineered for job site conditions. A metal hang-hook provides added convenience.
The Makita BL1840 battery is lightweight and shock-absorbing. The Li-ion range delivers 430% more working capacity during its lifetime compared to Ni-Cad and is 40% Lighter than Ni-MH.
Cordless Tools Kits is a multi-purpose combo tool kits. Its selection voltage 12-volt, 18-volt, and 20-volt cordless. If you are interested in purchasing Combo tool kits, please visit our Toptopdeal website.