The Caulking Gun is a high work efficiency cordless caulking guns, powered by 18V Li-ion batteries. A caulking gun is a compact and lightweight design. Its Variable speed control by trigger and dial, LED job light, the anti-drip function is there. Makita DCG180ZBK 18V LXT Cordless Caulking Gun Body. It has a compact and lightweight design and is compatible with 300ml cartridges, 600ml sausage packs.
Makita is the market's leading producer of professional power tools. It is also possible to use the plunger rod for bulk sealant as a suction plunger to pump Sealant from a bulk container into the 600ml holder.
No Need to Carry a Heavy Wired Mechanism Anymore
The conventional caulking mechanism is very heavy to carry. The combined weight of the caulking mechanism and material can easily leave your arm sore and shoulder aching after long use. Also, this device can only be used near a power outlet since it requires constant electricity to melt and apply the caulking material. The battery-operated cordless caulking gun solves all these problems.
Can Be Used as an Adhesive Gun
The caulking gun is a multipurpose device that can be used as an adhesive gun too. You can load cartridges for different materials onto the device for easy application purposes.
Effective and Controllable Output
The caulking high-tech guns provide a controllable production. By turning a simple dial you can effectively control the measurement of sealant leaked by the gun. This controllable output helps you to add the correct amount of material to corners without wasting it.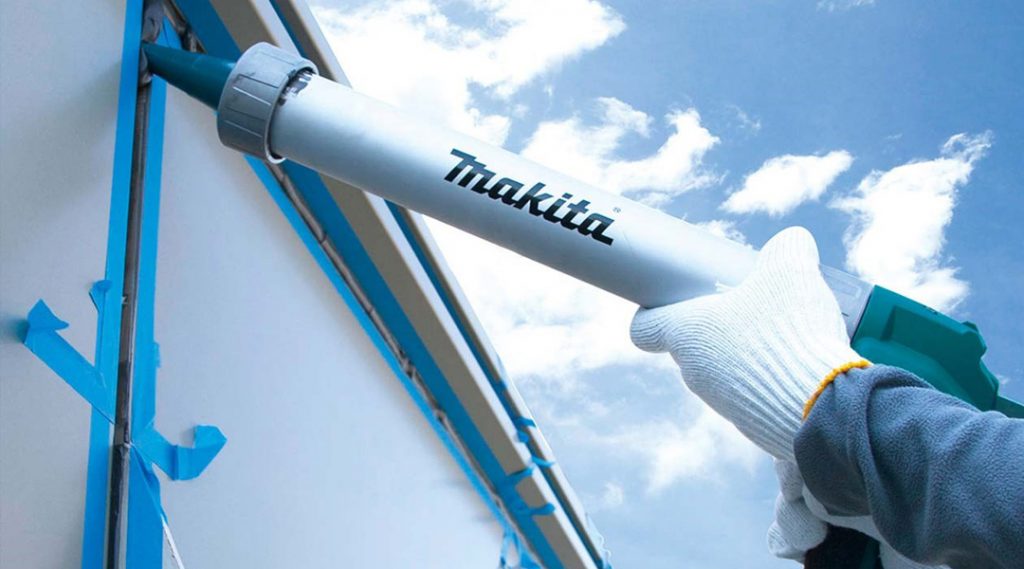 Used in multiple locations
Outdoor Cracks: The caulking operation ensures that the water does not seep into your barnyard or basement through small cracks.
Indoor Cracks: It can also be used to strengthen the fractures in your wooden furniture. The waterproof nature of the caulking material allows you to use it in your bathroom.
If you also want to take its benefits, so don't delay. Toptopdeal is our famous online store of power tools from where to can get a Cordless Caulking gun and other tools.