The Makita GF600SE is a gas-powered cordless brad nailer suitable for 16 gauge straight finish nails. The 3-year service plan provided with this machine allows the user to have the tools cleaned twice and serviced once per year for 3 years. Using a Lithium-ion 7.2 volt battery with a 30 minute charge time makes the Makita GF600SE four times quicker than the leading competitor.
Types of Makita Nailer
Makita GN900SE 7.2V Li-Ion Cordless 90mm First Fix Gas Nailer
Makita GF600SE 7.2V 16Ga Second Fix Gas Nailer
Features :
Both nail guns have great features such as:
tool-free stall and jam clearance
tool-free depth adjustment
bump fire and sequential modes
ergonomic grips and well-balanced design
Gas-Powered Cordless Nail Guns
Also known as fuel-powered or gas-cartridge nail guns, gas-powered nailers rely on combustion. These types of nailers were designed to mimic pneumatic nail guns, by using compressed gas fuel in combination with a battery.
To shoot a fastener, you press the tool nose against the work surface, fuel goes into the combustion chamber, and mixes with air from the tool's fan. When you pull the trigger on this type of nail gun, a spark plug near the battery lights the gas-air mixture. The combination of fuel and air forces the piston and the driver blade downward, which fires the fasteners.
How Battery-Operated Nail Guns Work?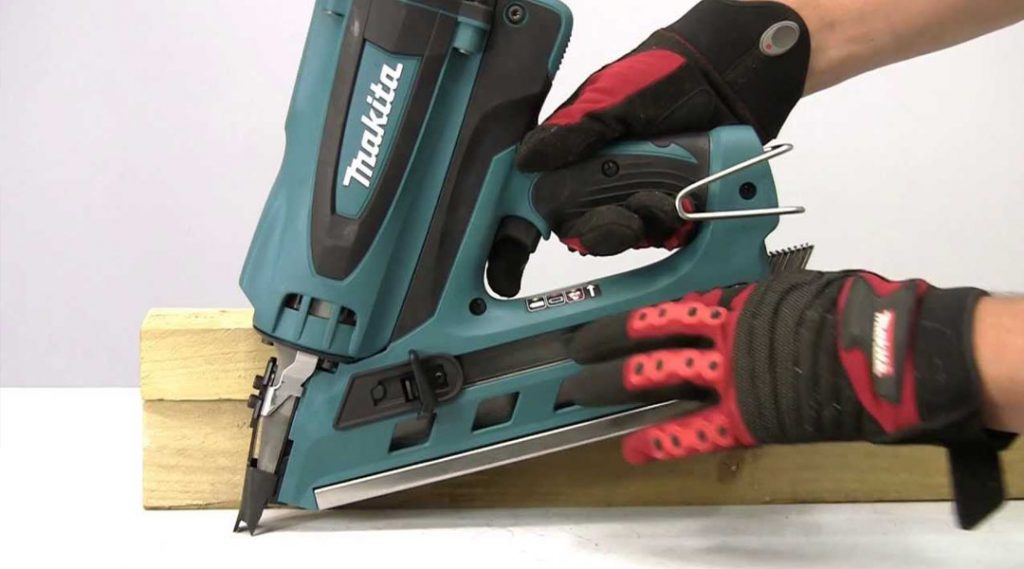 Battery-operated nail guns are the simplest models out there and are perfect for most hobbyists and DIYers. Instead of using compressed air or combustion to generate driving force, these electric models use a rotating electric motor that compresses a powerful spring. When you pull the trigger, the spring is suddenly released, creating the force needed to drive the nail into wood.
We hope this article will help you get the right nailer. If you want to buy Nailer of the best quality, visit our popular website at Toptopdeal.